At Leadher Roofing, shingles are installed by the owners, with hammers. No inexperienced workers with air guns here!
Our 5-star ratings are a testament to our unwavering commitment to quality and customer satisfaction. When you choose us, you're choosing excellence.
At Leadher Roofing, shingles are installed by the owners, with hammers. No inexperienced workers with air guns here!
Our 5-star ratings are a testament to our unwavering commitment to quality and customer satisfaction. When you choose us, you're choosing excellence.
If you appreciate family businesses, these are your people. Honest work. Friendly. Their price reflected a reasonable balance between my pocket book and their worthy business profit. No surprise costs or after-the-contract games. Any possible repairs that might be discovered/needed were explained ahead of time and those additional repair costs (if needed) carefully explained. On time beginning to end. They added some cosmetic "touch-up" work on roof totally unrelated to the re-shingling. Informed me of a window casing problem only be visible from the roof. Total yard clean-up, like it never happened...except for the new roof. This reflects a highly responsible work ethic. (They also appreciate homemade cookies at lunch break.)
Would use this company again. They did a great job. Were very professional, went above and beyond what was expected for the price. They were always on time and always cleaned the property at the end of the day. If you need a new roof or a roof repair give them a call. They installed an entire new roof on our home and new gutters.
I highly recommend this company. They were prompt and not only did the repair that we needed, they found another unrelated problem that could have become a large problem down the road. They fixed both areas and cleaned up everything before leaving. Very nice people too!
Leadher Roofing did an exceptional job on our new roof, and I would highly recommend them for your new or replacement roof as well. Thankyou Adolpho!
Hire them. Adofo and his team are prompt, knowledgeable, and skilled. Great business.
I contracted Leadher Roofing Contractors LLC to replace the roof on my home. I had contacted many contractors and my choice was Leadher Roofing. I appreciated their attention to every aspect of the project, inclusive of skylight issues (due to previous owners' incorrect and damaging installation). The owner of Leadher was present and involved, presented true ownership and integrity of a job well-done. The quote was very competitive, communication was great and clean-up was thorough. Excellent stress free experience. Thank you Leadher Roofing Contractors.
Margaret Sherman
2023-05-10
We were impressed at how fast, accurate the workers were. We highly recommend Leadher.
Tara Massingale
2023-05-03
Best prices, very nice company and workers were polite. They made sure that we were okay with the times they would be starting their work day. Very hard working crew, fast working and very efficient good quality work, and products used. They removed and hauled away my old roof and installed a new one in three days. I recommend them to anyone looking for any work especially a new roof.
I would highly recommend Leadher roofing. Excellent quote (new shingles etc.) and they came on time to inspect/quote. When it was time for them to put on the new shingles, I actually was on vacation. They sent daily pictures of the roofing progress and some plywood sheets that needed to be replaced. This was really professional as I didn't even ask for the pictures! When I came back the new roof was beautiful and the area was clean. In fact I am going to get them to paint my house this summer as I respect their quotes and workmanship. Give them a call.
Linda McCrae-Dickinson
2023-05-02
Leadher Roofing did an amazing job on our roof. It was a complete teardown and redo with the addition of eaves. We called many other companies who gave us bids. They got the job done quickly and keep work space cleaned up. I would very much recommend Leadher Roofing.
Start with a free estimate
We offer free estimates for all roofing projects. You can give us a call or fill out our quick form to start.
or fill out the form below
A damaged or deteriorating roof causes issues
A damaged or deteriorating roof can often lead to leaks and water damage, which can cause significant harm to the interior of a building. When a roof is damaged, it can allow water to seep through into the attic, ceilings, walls, and other areas of the property. Water damage can lead to mold growth, structural damage, and even health problems for the people living in the home.
A poorly functioning roof can also lead to energy loss and increased energy costs. When a roof is damaged, it can allow air to escape from the building, making it more difficult and costly to heat or cool the interior.
If left unaddressed, a damaged roof can lead to weakened roof decking, trusses, and other structural components. Over time, this can result in sagging roofs, cracking walls, and other issues that can be costly and time-consuming to repair.
At Leadher Roofing, we believe in providing our customers with the best possible service from start to finish. That's why we always start with a free, no-obligation assessment of your roofing needs. Our experienced roofing professionals will visit your Whatcom County property to inspect your roof, identify any issues or concerns, and recommend the best solutions to address them.
What will you get?
Expert roofing services
Trust the professionals at our roofing company to deliver expert roofing services that exceed your expectations. Our team of experienced roofers has the knowledge and skill to handle any roofing project with precision and care.
High-quality roofing materials
Our commitment to using only the highest-quality roofing materials ensures that your roof will be durable and long-lasting. We believe that investing in quality materials is essential to providing our customers with the best roofing solutions.
Free roofing assessments
Don't wait until it's too late to address your roofing needs. Take advantage of our free roofing assessments to get an accurate estimate and understand the state of your roof. Our roofing experts will provide you with a comprehensive evaluation and recommend the best course of action.
Emergency Roofing services
When a roofing emergency strikes, you need prompt and reliable assistance. Our emergency roofing services are available 24/7, so you can have peace of mind knowing that help is always just a phone call away.
Experienced roofing technicians
Our team is made up of the two owners which are experienced roofing pros. They are dedicated to providing the highest quality roofing services. With years of experience and a commitment to excellence, you can trust us to get the job done right the first time.
Competitive Pricing
At our roofing company, we understand the importance of providing competitive pricing without sacrificing quality. We offer fair and transparent pricing on all of our roofing services, so you can get the best value for your roofing needs.
Comprehensive roof inspections
Our comprehensive roof inspections are designed to identify potential issues before they become bigger problems. Our roofing experts will assess the condition of your roof, identify any areas of concern, and recommend the best course of action to keep your roof in top condition.
Fully licensed and insured
We are fully licensed and insured, so you can have confidence in our workmanship and professionalism. Our team of roofing experts is committed to providing the highest quality services while adhering to the highest safety standards.
Completed Projects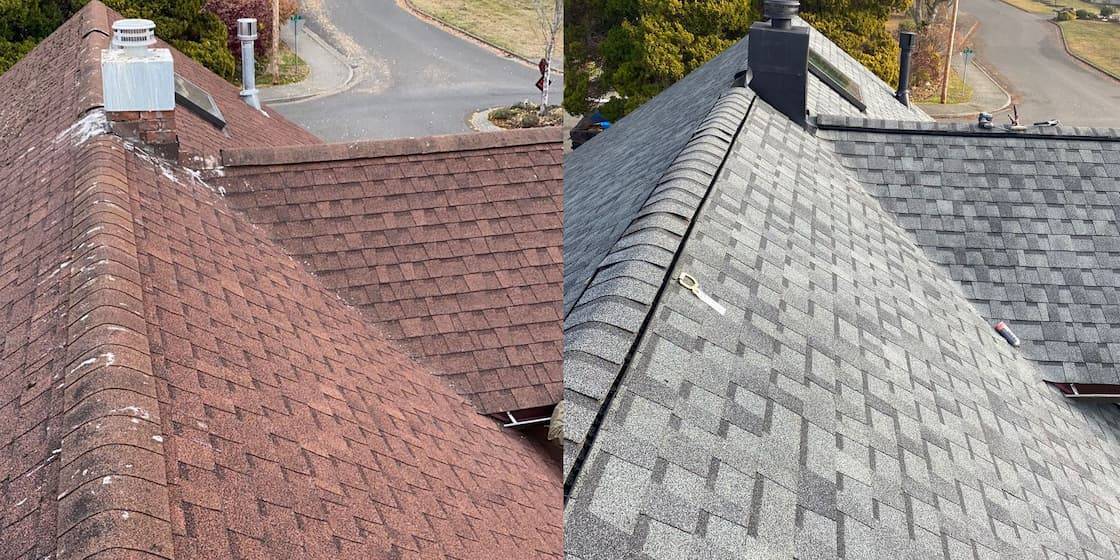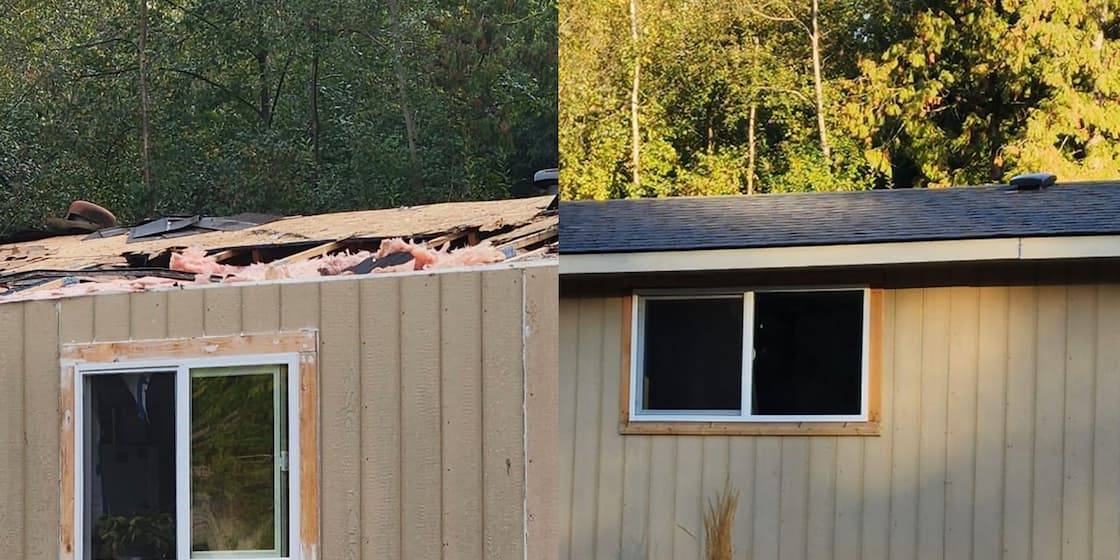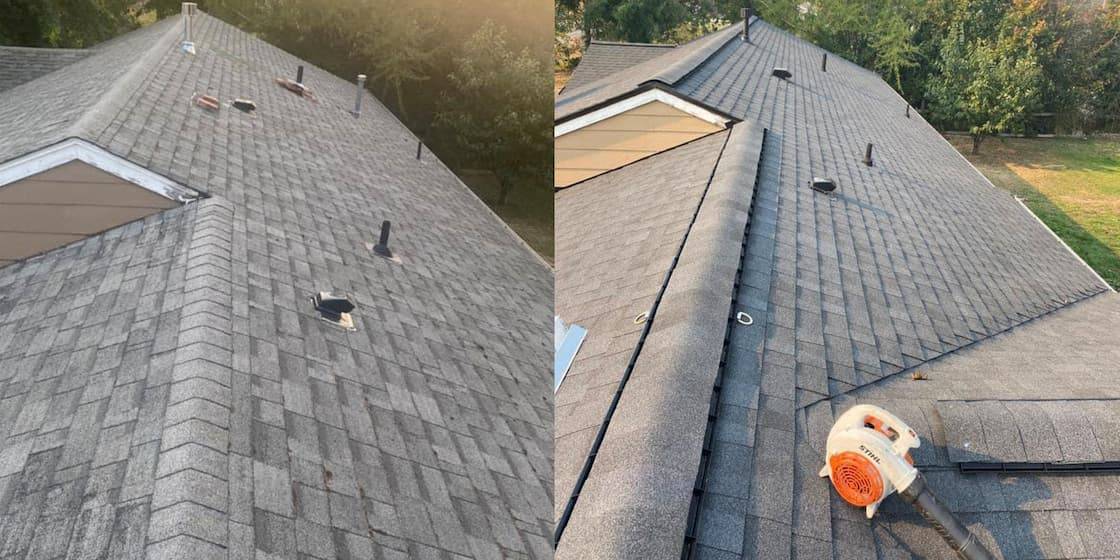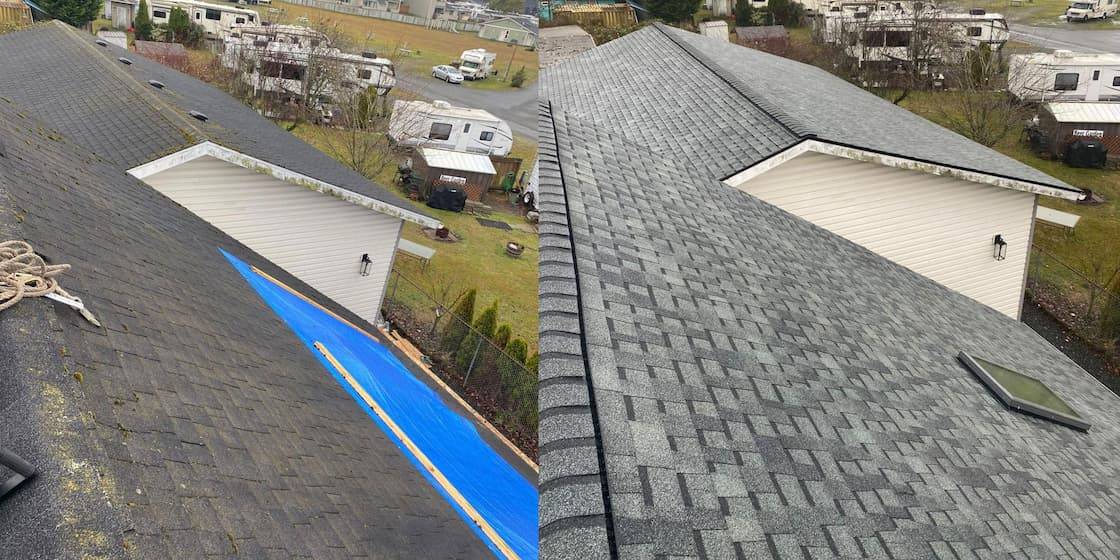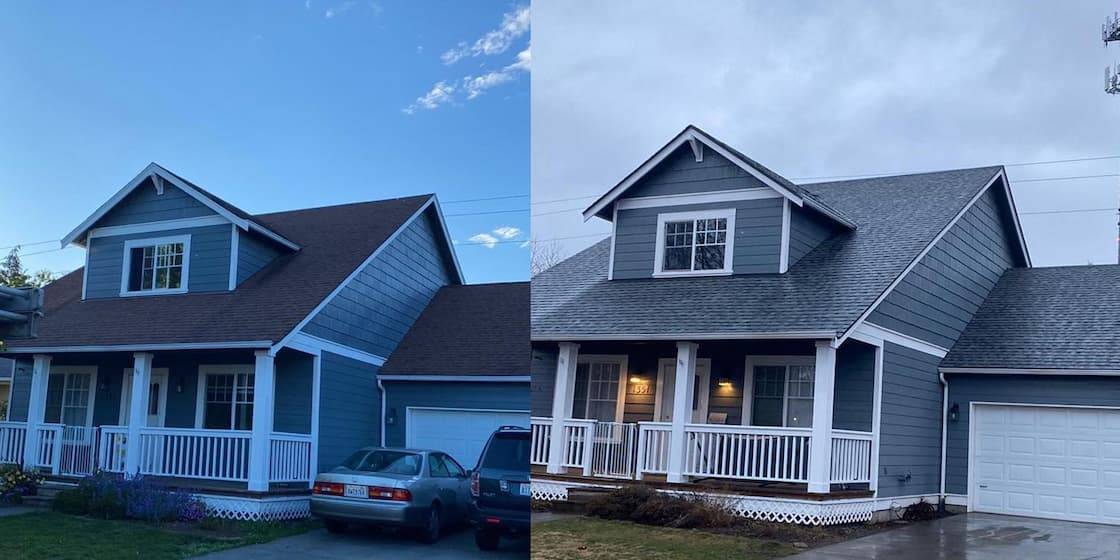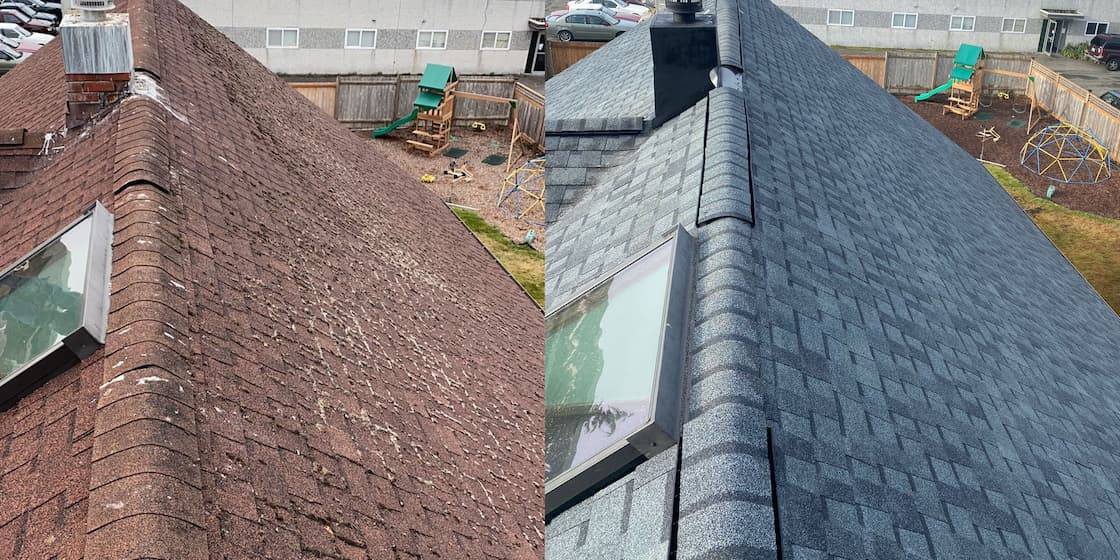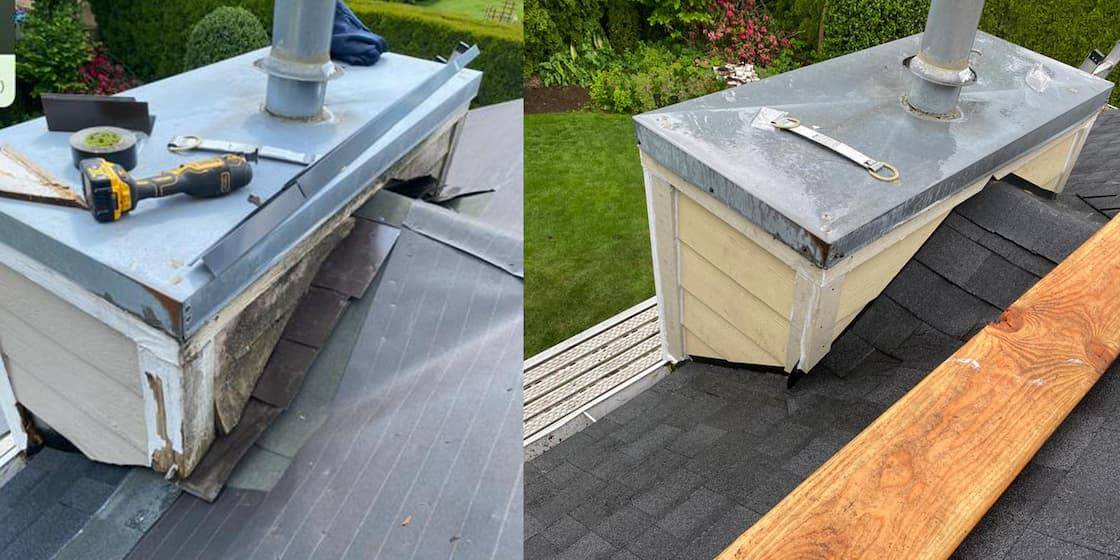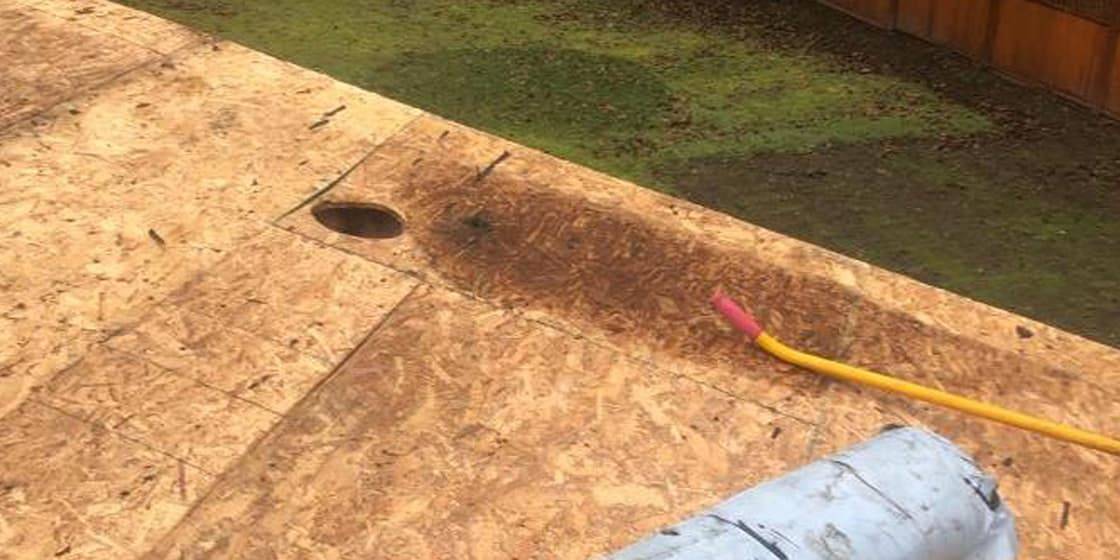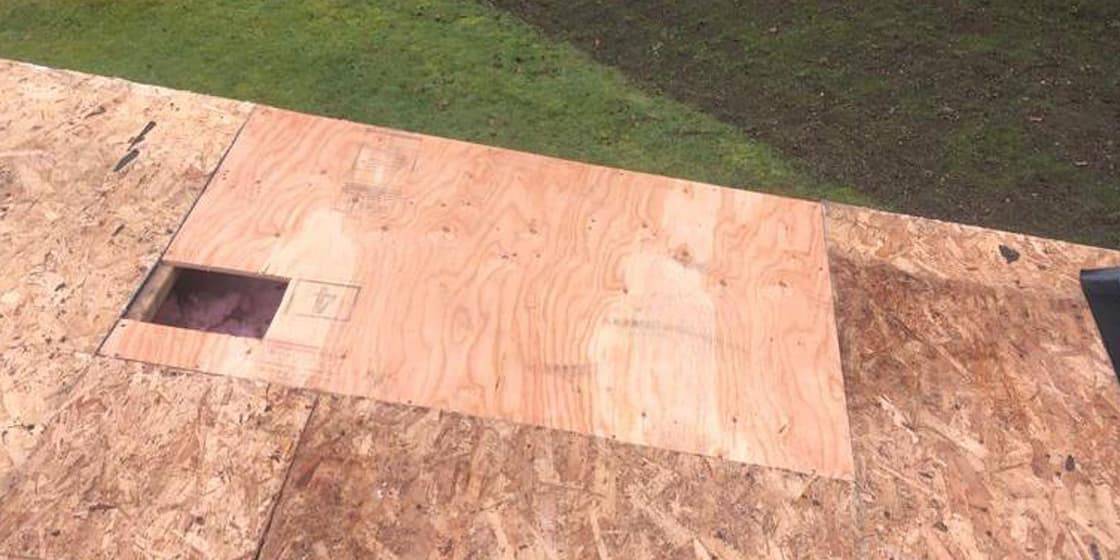 Our Services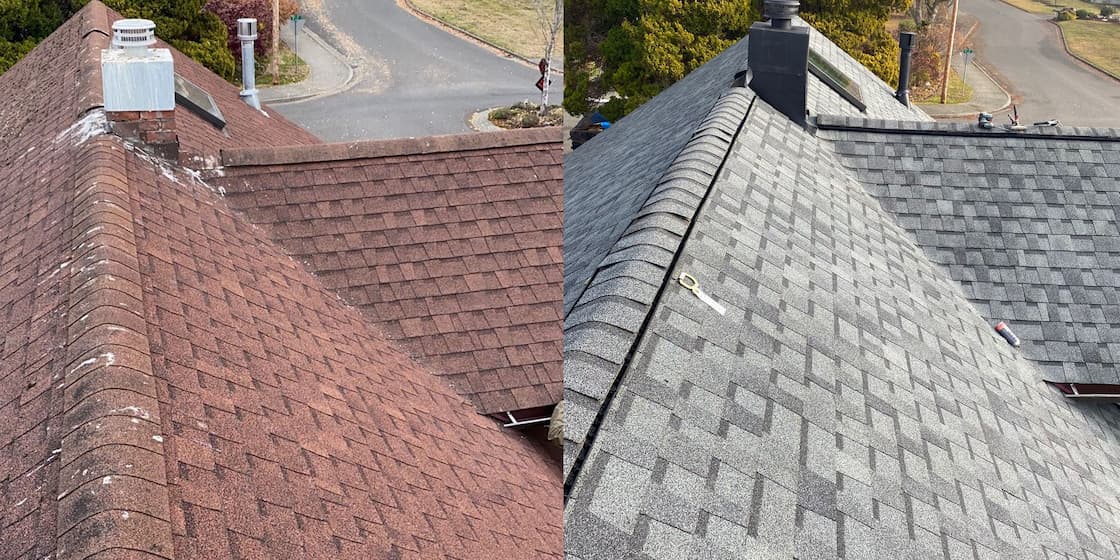 ROOF REPLACEMENT
If your roof is extensively damaged, we may recommend a full roof replacement. We will remove your existing roof and replace it with new roofing materials, such as shingles or metal roofing.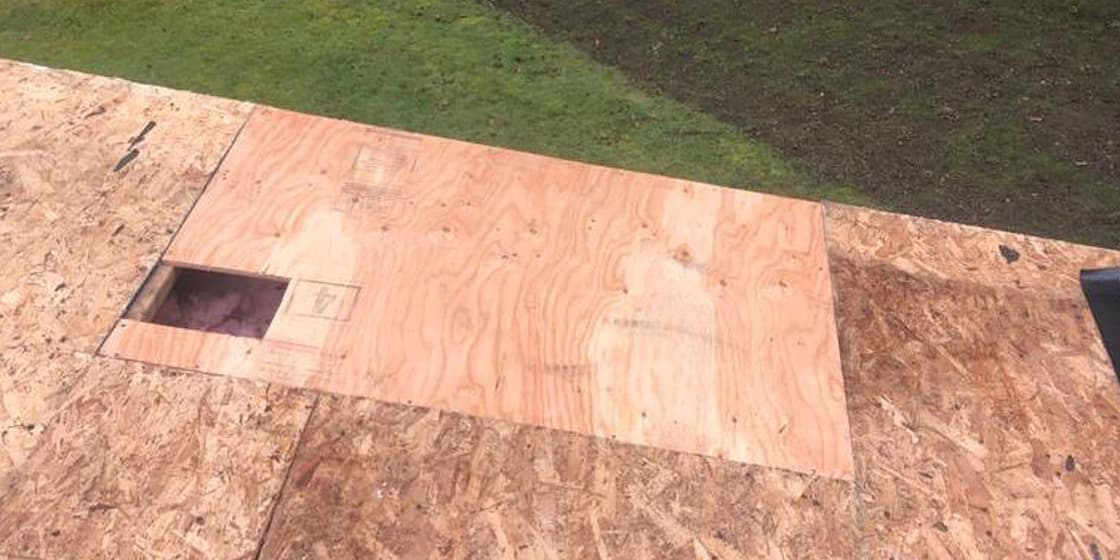 Roof Repair
We offer roof repair services to fix your damaged roof, replace any missing or damaged shingles, and repair leaks or water damage.

Roof Inspection
We provide comprehensive roof inspections to identify any potential issues or areas of concern. Our inspections can help catch problems early and prevent more costly repairs down the line.
Additional Services
Gutter Installation and Repair
We offer gutter installation and repair services to ensure that rainwater is properly diverted away from your property. We can install new gutters or repair damaged gutters.
Roof Maintenance
Regular roof maintenance can help extend the lifespan of your roof and prevent issues from arising. We offer routine maintenance tasks, such as cleaning gutters and downspouts, inspecting flashing and other roofing components, and identifying and repairing any small issues before they become bigger problems.
Why Choose Us
Accurate roofing estimates
Our accurate roofing estimates provide you with a clear understanding of your roofing needs, including the cost and scope of your project. This enables you to make an informed decision about the best course of action for your roof.
CORRECT INSTALLATION AND REPAIR
Our expert team ensures that your roof is installed or repaired correctly, according to the highest standards of workmanship. This ensures that your roof will perform well and that you will not experience any issues with leaks, water damage, or structural problems.
WORRY-FREE WARRANTIES
Our warranties provide added protection and peace of mind, ensuring that your roof is covered in the event of any issues or defects. We stand behind our work and are committed to ensuring your satisfaction with our services.
We Have Happy Customers
I'm very pleased with my new roof. Your professionalism is wonderful, my property was left clean of all debris too. I wish every contractor would provide the same level of service.
Karl W.
Facebook
The boy's did an awesome job and we are quite pleased with our roof it was in bad shape before and now looks good.
Robert Z.
Facebook
Any locals need roof work? I highly recommend Leadher Roofing Contractors. Reasonable priced, kept worksite clean, great family run business. Highly recommend. Thank you so much. You had to rebuild our roof and added the eaves. Gutters coming next. You guys did an awesome job. In only 3 1/2 days. Thank you
Linda M.
Facebook
We had two major jobs done to our home, a new roof and hardy board siding with paint. We could not be happier with the results. Adolfo, Jorge, and Paola are like good friends now and would highly recommend them for your next home improvement job. They put in long hours and got the work done quickly with quality and the prices cannot be beat. Do yourself a favor and call them today, no need to look elsewhere.
Vincent & Michele Birkett
Leader Roofing is reasonably priced and very professional. The workers completed the job I day early and everything was perfect. I also appreciate Paola Lopez quick responds to my questions.
Michele